The steering wheel on the car was changed along time ago to a momo sports steering wheel. Although better to use than the original Porsche wheel, it's one item that I thought let the interior down.
Steering wheel as it was: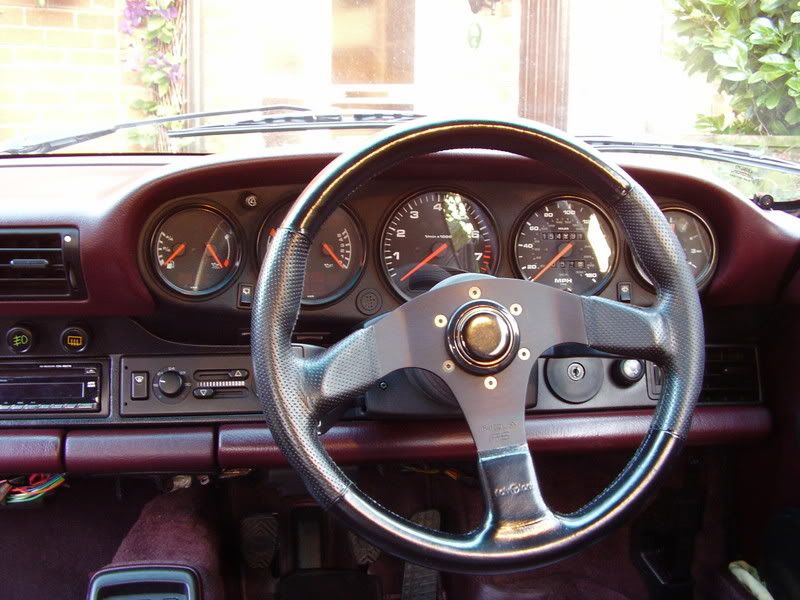 So this weekend I put on a new 'clubsport' steering wheel which is just as functional but, I think, a lot more aesthetic.
New Clubsport wheel: