The list of stuff I have to do only ever seems to get longer so with trackdays now finished it was time to start knocking some of them off. First up a few quick and easy ones.
The car has never had a gearbox undertray (obviously fell off and got lost a long time ago) and my indy (Unit 11) recommended that it was beneficial to have one for the aerodynamics and for how it channels cool air to the transmission. Ones that came up on Fleabay all appeared to be ropey so I bit the bullet and bought a new one for a smidge over 200 quid:
While I was in parts ordering mode I bought a couple of plastic door trims (£2.50 each) to replace the original ones that had split and looked unsightly:
Old one:
New one:
I also finally got round to ordering a new spoiler wall (£50). The photo below shows how the wall had split and daylight can be seen the two resulting halves: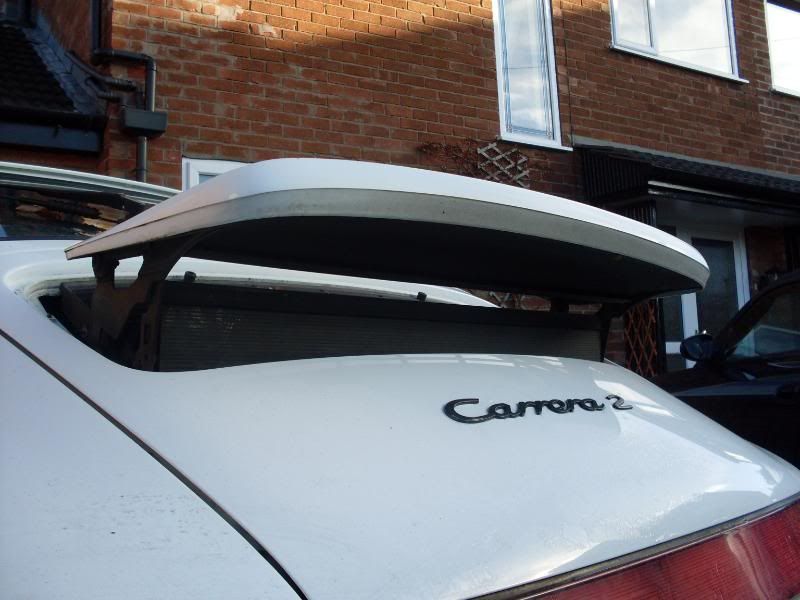 It was a simple case of wrestling the the two pieces out, cleaning the underside of the spoiler while I was there and snapping a new one in place. Daylight now gone:
On Monday it goes into Unit 11 for a routine oil change. Although I can do the change myself I thought it best to have them do it while the engine rebuild is still under warranty. Besides which I want them to investigate a tiny weep of oil at the front of the engine which appeared a couple of months ago.