Although the standard seats are in good condtion and comfy I wanted something more suitable and lighter for track work. After trying a few seats out I plumped for Recaro Pole Position racing shells in black leather with black suede cushions. To fit the seats I needed new double locking sliders and side mounts. Here's the mounting kit that was bought from Southbound Trimmers: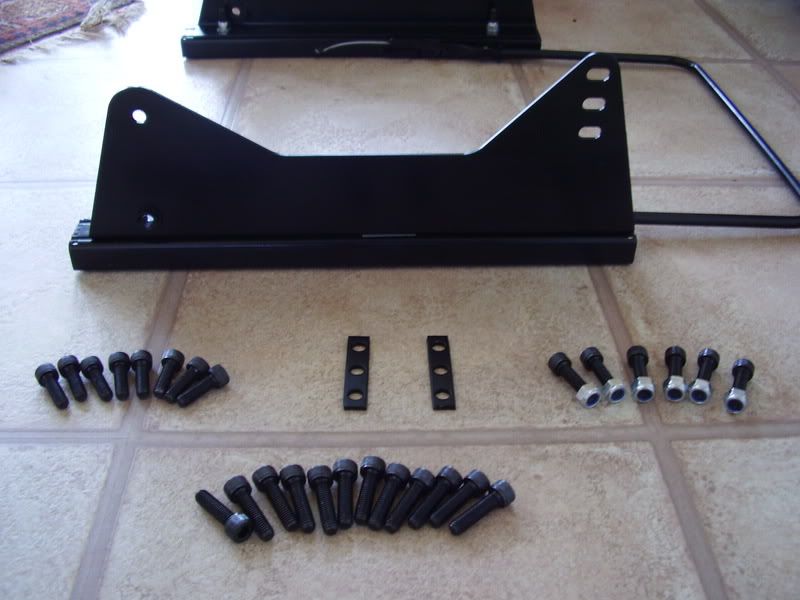 And here's the kit being checked out for fit in the car after removing one of the original seats:
I took the opportunity to give these areas a good clean out but was disappointed to find only a grand total of 7 pence that had been lost down there by previous owners. Once I'd worked how everything went together it was a simple case of bolting them in: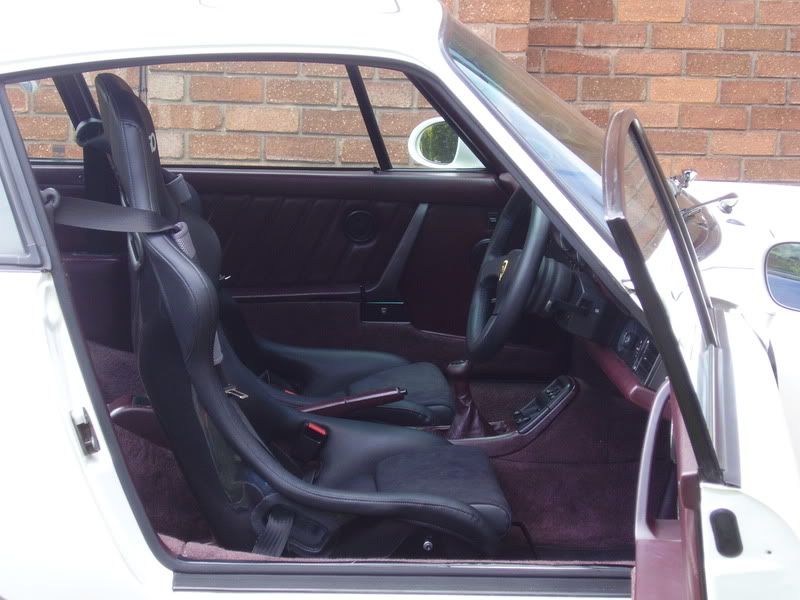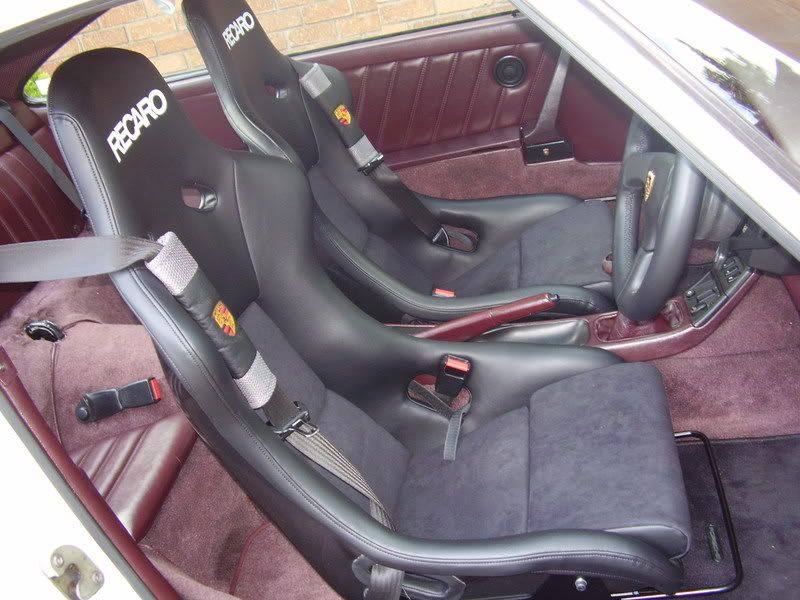 At the moment I've just got the normal 3 point seat belts installed but with a bit of luck a set of Sabelt 4 point harnesses will be arriving this week in time for its next trackday.