To say it was wet would be an understatement. The circuit was effectively a giant skid pan for the evening and I learned more about the handling of this car in those 2 hours than I have in the year or so that I've owned it. Even on a circuit that I'd never been on before, the car behaved impeccably. Yes it wagged its tail a few times and yes it aquaplaned a few times and the ABS had real problems coping with standing water (being Porsche's first production ABS system it's a bit agricultural by modern standards). But saying all that the feedback through the steering wheel and chassis was remarkable. Measured use of the throttle and smooth steering inputs was all that was needed to make increasingly brisk progress around the circuit. It was great fun balancing it on the throttle and feeling the limit of grip.
The reduction in the weight (particularly the lighter wheels) have given the car a greater urgency out of the bends. It would quickly reach 100 mph down the hangar straight with plenty to spare before the braking zone - It wouldn't have been wise in the conditions to go any faster than that. Hopefully next time I'll get to do Silverstone in the dry because it's definitely one of those circuits that really suits a 911.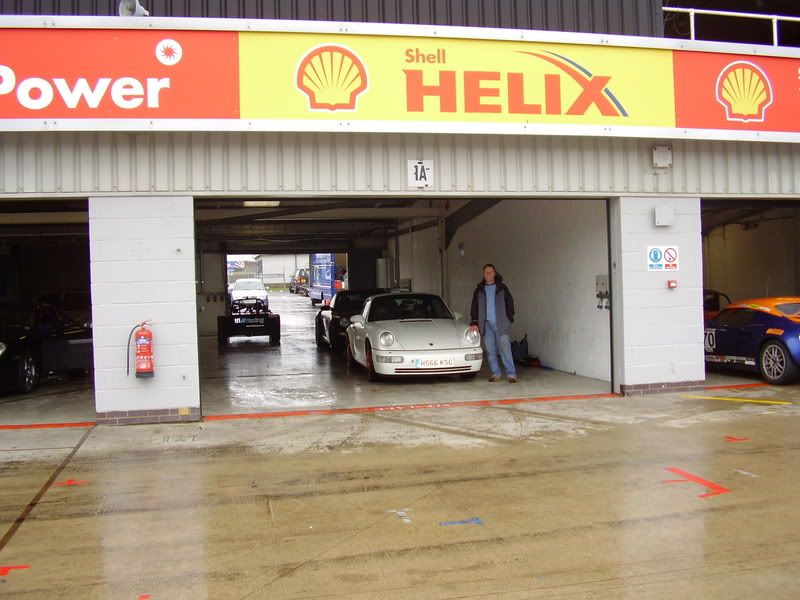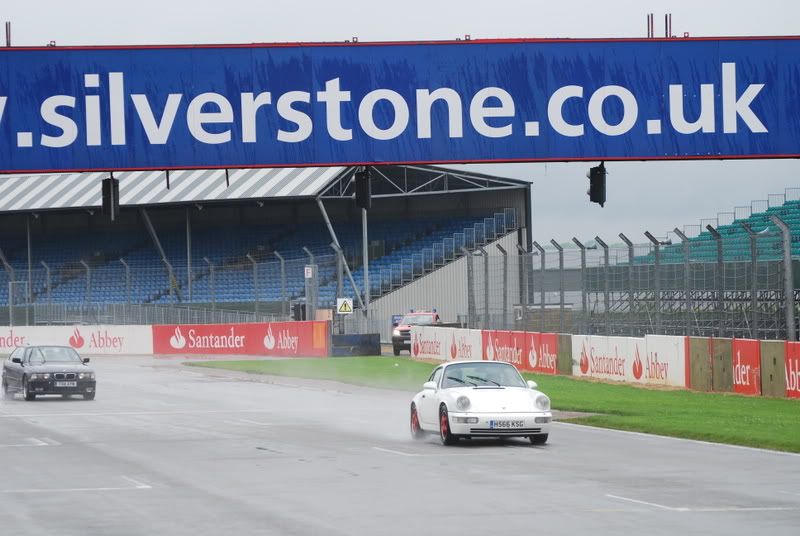 The morning after, still sporting the trackday numbers.