Another successful trackday for the old girl and because it was our annual BoXa.net outing, a good chance to give some friends passenger rides to see how well the car is coming on. The comments I got back from passengers included; how pointy the car felt at turn in, there's hardly any understeer, the car is very stable under hard braking and that it feels like it has much more grunt. All very pleasing to hear and probably a reflection that I'm getting no where near its limits on track.
The point about the stability under braking was an interesting one for me because until recently I had been using Pagid greys on both front and rear. Under heavy braking I had been getting some locking of the rears making the car a bit slidey before turn in. However, when replacing all the discs recently, I put new greys on the front and new standard pads on the rear. Although this has taken a little bit of stopping power away, the bias between front and rear feels a lot better....hence peoples' comments about the nice stability the car has. No doubt the rears are not going to last as long but they also come with the benefit of being about a third of the price of the greys up front.
Also, it's about 18 months and 8 trackdays now since I got the Toyo R888s. There's easily another couple of trackdays left in the rears so I'm very impressed with the wear rate of them - probably another sign that I'm not driving the car fast enough! To be fair though the last couple of days have been mostly wet which means the wear rate would have been low. I can also say from the wet day experiences that the triple eights work very well on a wet track....I doubt if I had been able to go much quicker on normal road tyres.
Here's a few pictures of the car at Rockingham, courtesy of some of the other BoXa members there on the day: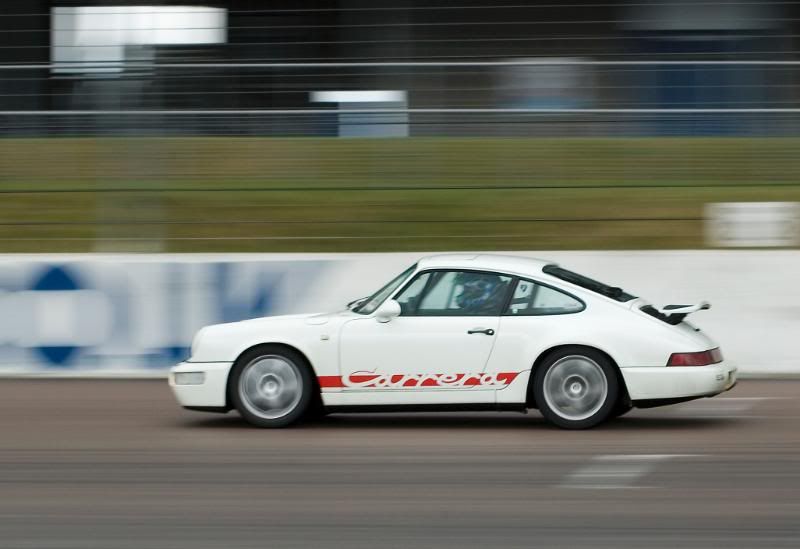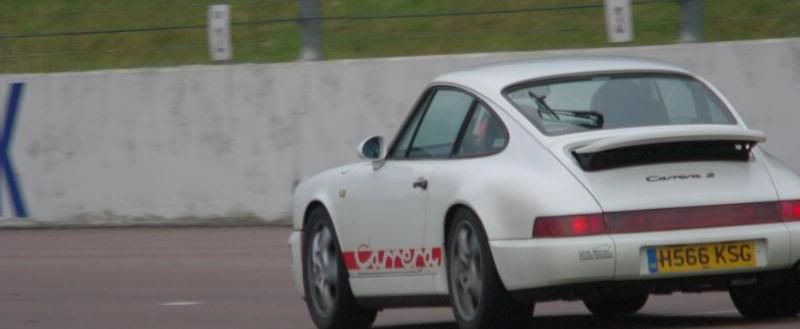 Here's a link to Tony Daniel's video which has some nice footage of the car:
Tony's video
Here's a compilation in car video I put together in the last few days which includes a few little 'moments' in the corners: