The car, like many 964s today, has always had a frown when you look at from the front. This is caused by the cars being carelessly grouned on kerbs and the like, causing the brackets that secure the lower portion of the bumper to be bent upwards.
This picture perfectly illustrates its gloomy face: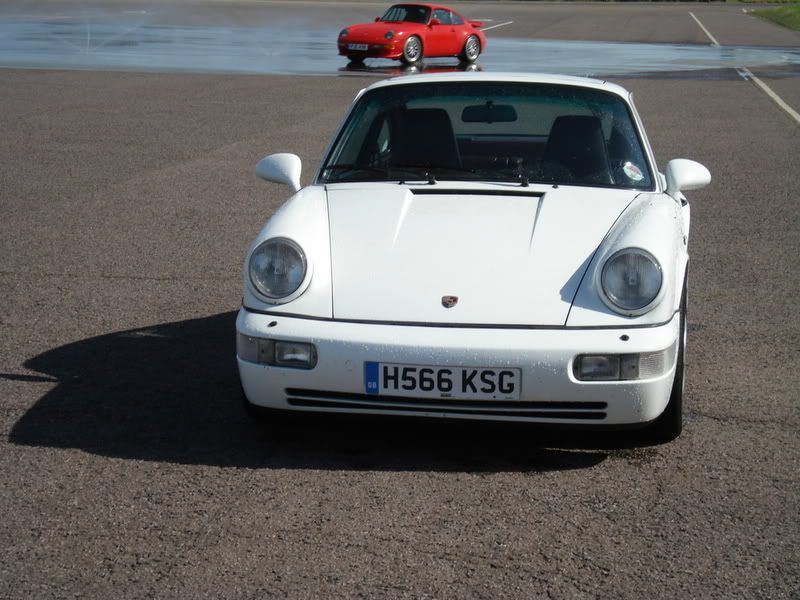 After removing the covers below the bumper and a bit of surgery with some hefty pliers, the smile has been restored:
I've now pretty much achieved my primary aim of bringing the car up to a decent standard, got everything working that needed fixing plus a few cosmetic upgrades (clear lenses and steering wheel) and found what it (and I) can do on track as a standard 964 C2. With winter coming I can start thinking about modding it to make it more track focussed for next year.