Today I tackled the suspected cause of the oil leak that has been dogging the car since I bought it. I removed the air cleaner box and intake manifold on the right side and found significant amounts of oil on top of the engine around the oil temperature sender unit:
Inside of the manifold was pretty oily too!
So I cleaned that up with brake cleaner:
Here's the oil sender unit just after removing it from the top of the engine: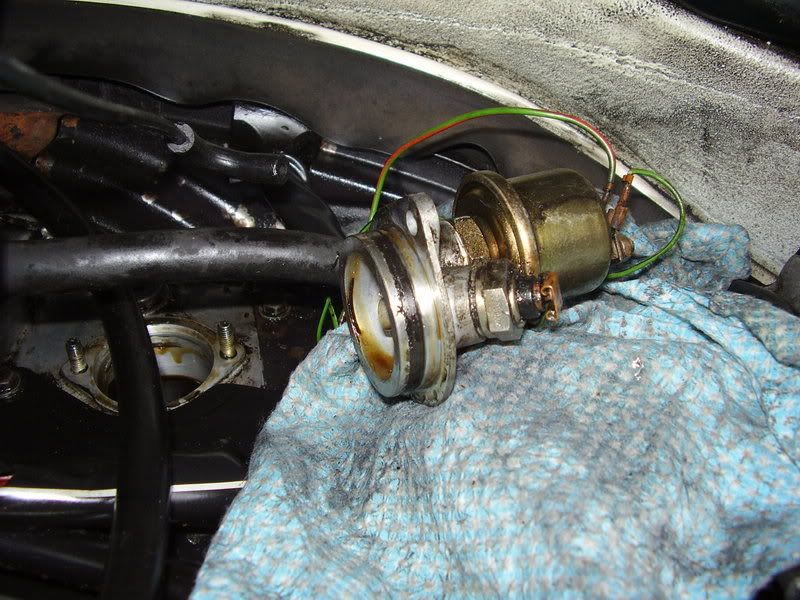 The seal was clearly shagged and obviously Porsche realised that this was a weak point as the replacement part has clearly been upgraded (green O ring fitted to the unit).
Here's the oil sender unit back in position and I've cleaned away as much of the oil as I can. Fingers crossed now that the embaressing smoking when hot problem has been remedied.