A trackday at Oulton Park was the first chance to try out the new seats. Prior to the day I fitted 4 point bolt in harnesses and a guide bar. Strapped into a racing shell is a completely difference experience. Not only do I feel more secure behind the wheel but also more connected to chassis and what it's doing. You feel like you can really lean into a corner and find out how much grip there is. In short I'm very pleased with what they have done for its on track ability.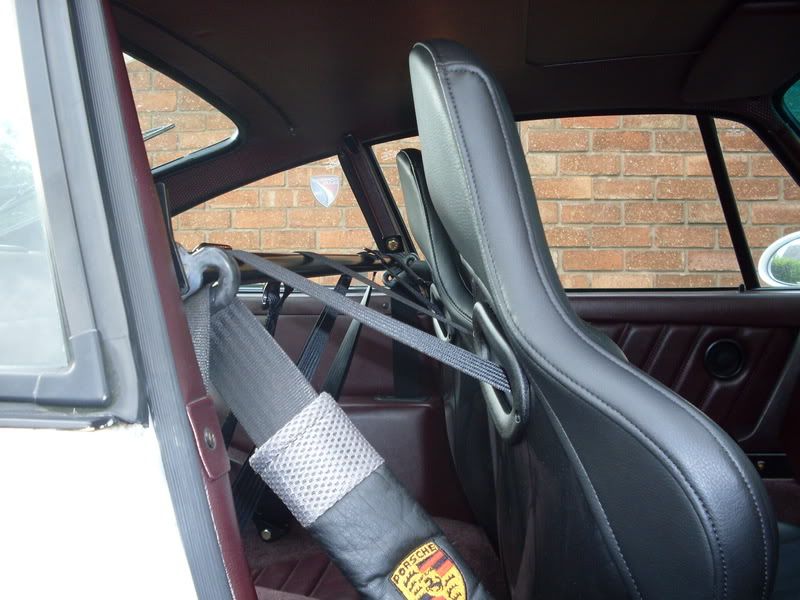 Prior to going to the track I swapped out the Pagid sport pads with Pagid RS15 (grey) race pads. These have taken the brakes to another level. I got no where near their potential on track and ended up taking off too much speed before arriving at the corners. I'll need to re-assess my braking points next time out to make sure I get the most out of them.
I think I'm pretty much done with mods for this year (wallet could do with a rest) but I'm planning on doing something about the suspension and geometry next year to tackle some of the understeer that I like to get dialed out. This is illustrated quite well in the video of me from my friend Tony's Boxster S - you can see how much wider I go on the slow corners compared to the 'camera car'. Saying that, in the very last session I drove the car a lot harder through the bends and found that there was a lot more grip underneath me than I thought there was. I caught up with an Exige and followed it round for 3 or 4 laps without losing any ground on it. So maybe it's me that causes some of the understeer.