With a trackday at Rockingham with the BoXa.net gang approaching I decided to dress the car up with some carrera script decals. They were a bit fiddly to get looking nice but thankfully Mrs B lent a second pair of hands, so that we made a nice job. A key part was to remove the Shark fins so that the decals disappeared behind them.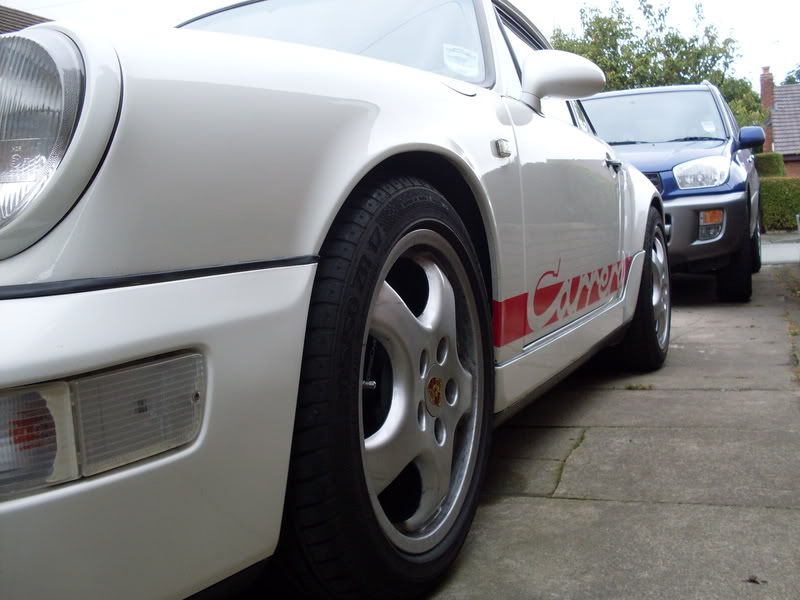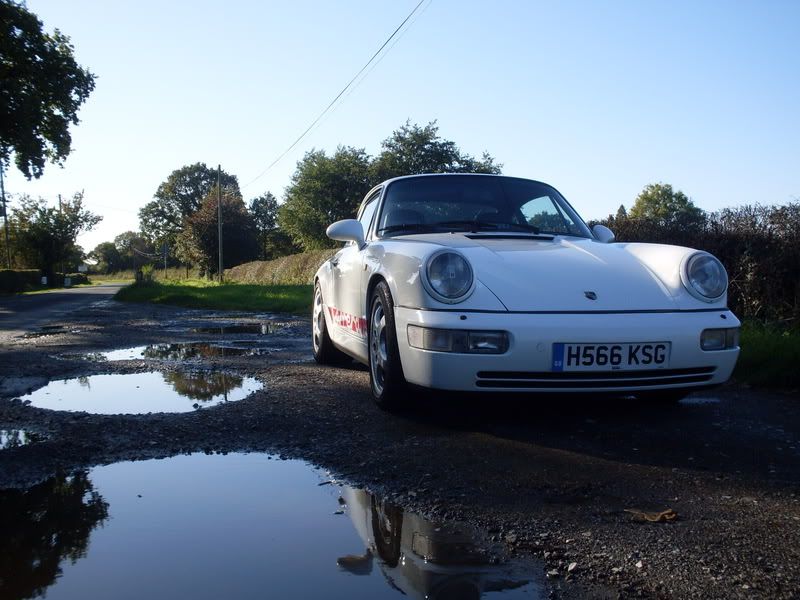 As a final touch a Sunscreen was added: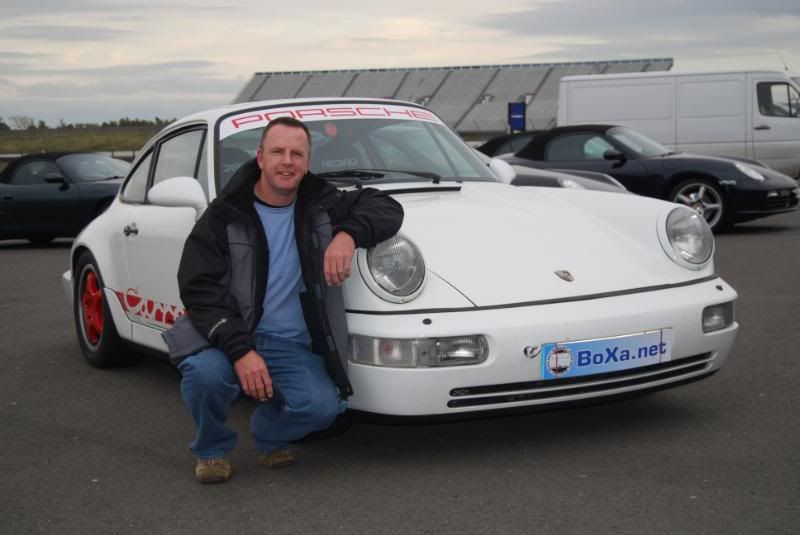 Just after the decals were added I was asked to write a '964 owners view' for a buying guide that would appear in the December 2008 issue of 'GT Purely Porsche'. The photo above was published in the magazine.